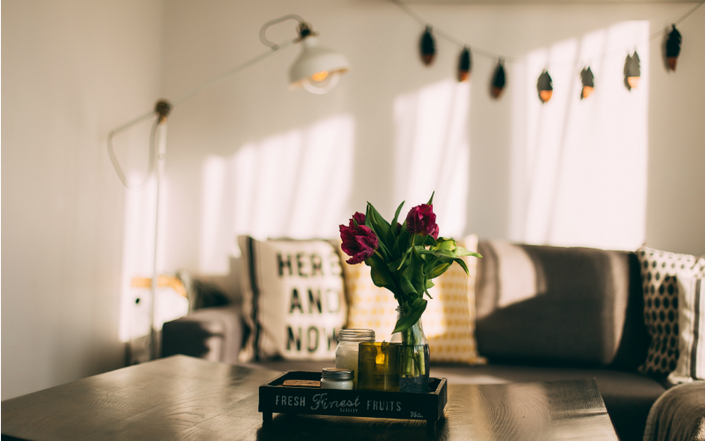 The Homemaker's Library: All Access Membership
Old Fashioned Homemaking for Modern Women
Welcome to The Homemaker's Library!
The Homemaker's Library members get unlimited access to an amazing amount of content! You won't believe everything that is included! As a Homemaker's Library club member, you'll have hundreds of resources at your fingertips.
INSTANT Access to ALL of A Virtuous Woman's Printables – any time you need them!
INSTANT Access to ALL of A Virtuous Woman's ebooks - at any time!
INSTANT Access to ALL of A Virtuous Woman's courses – on your schedule!
INSTANT Access to our member-exclusive homemaking, faith building, and family enriching products – whenever you need them!
And last but not least, get INSTANT access to my exclusive new eBooks, courses, printables, and other content I'll be adding regularly.
I've collected all of my products, resources, and printables into this easy to use, exclusive Homemaker's Library Membership site. Inside, you'll find well over $500 in products all for one low price. Not only that, but I'll be adding new content regularly.
If you've been a part of A Virtuous Woman's community for any length of time, you know how helpful all of the free printables are inside the free resource library. When you become a member of The Homemaker's Library, you won't have to enter your email to download every new printable - just hop over to the members only area and download the printable straight away!! Easy peasy!!
Get It All!!

The Homemaker's Library Club Members will GET ALL OF IT --- you'll have instant access to everything I offer in my shop and more!! Every new eBook. Every new course. Every new printable product. Your small monthly membership fee will cover EVERYTHING!!!
PLUS you'll receive a members only weekly email that keeps you informed of what's new so you don't miss a thing!!

The Ministry of Homemaking Facebook Group
Be a part of my private Facebook group that offers even more encouraging resources for homemakers. We'll be discussing topics like: homemaking, cleaning, organizing, decluttering, faith, family, and more.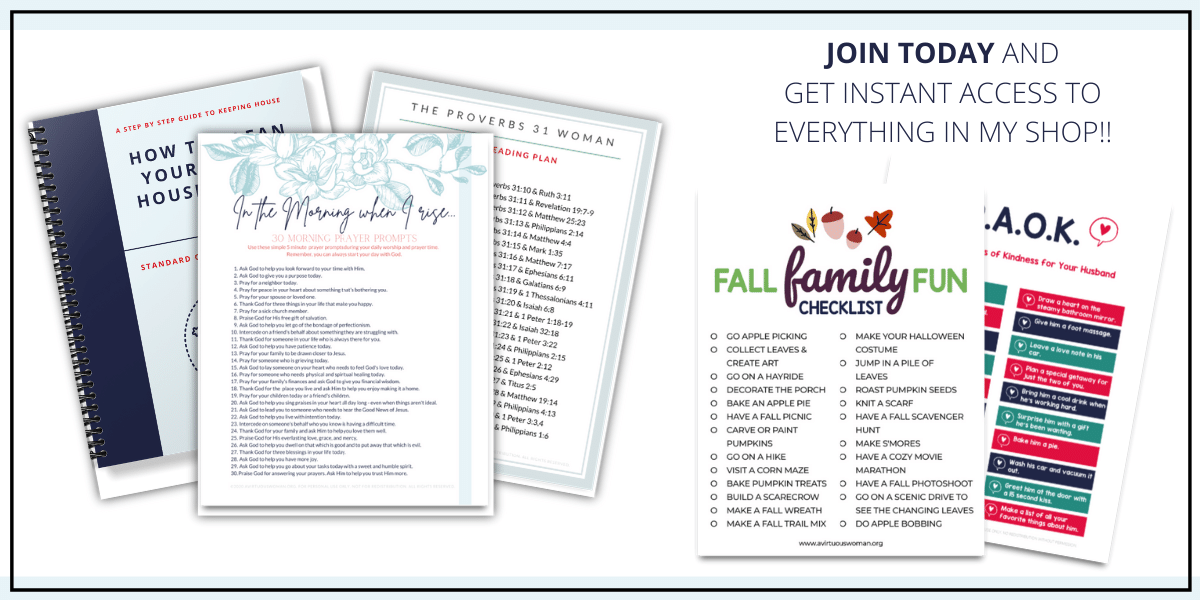 The Homemaker's Library
Imagine waking up and never having to wonder what you need to do next. What if you could open your homemaking binder and check off your to do list each day and your house would stay neat and tidy?

What if you no longer needed to wonder what you were cooking for dinner because your meal plan was already in place? What if you had everything you needed to stay organized and sane in one place?
What if instead of spending precious time each week trying to figure it all out, it was already done for you so that you could focus on those things that really matter?
I want to help you get organized and stay that way!!
Here's What You Get - You Get It ALL!!
I'm so excited to be able to offer you this annual membership resource.
UNLIMITED ACCESS to a growing library of homemaking printables
EASY ACCESS - no more logging in to multiple pages to get downloads
NEW EXCLUSIVE PRINTABLES added every month
INSTANT ACCESS TO ALL my products, courses, ebooks, printables, and more
DESIGNED for the busy Christian woman
MONTHLY Bible Reading Plans
WAHM Blogging + Homemaking Planner
AND MORE!
PLUS THESE HOMEMAKING CLASSES!
The Disciplined Homemaker Course ($37 value)
A Time to Clean Course ($27 value)
Spring Cleaning for the Heart and Home ($27 value)
Cultivating a Heart of Self Discipline: Mini Course ($7 value)
One Week to an Organized Home eCourse ($12 value)
PLUS THESE EXCLUSIVE BONUSES!
The Martha Planner - ($27 value)
The Martha Planner w/ Meal Planning - ($27 value)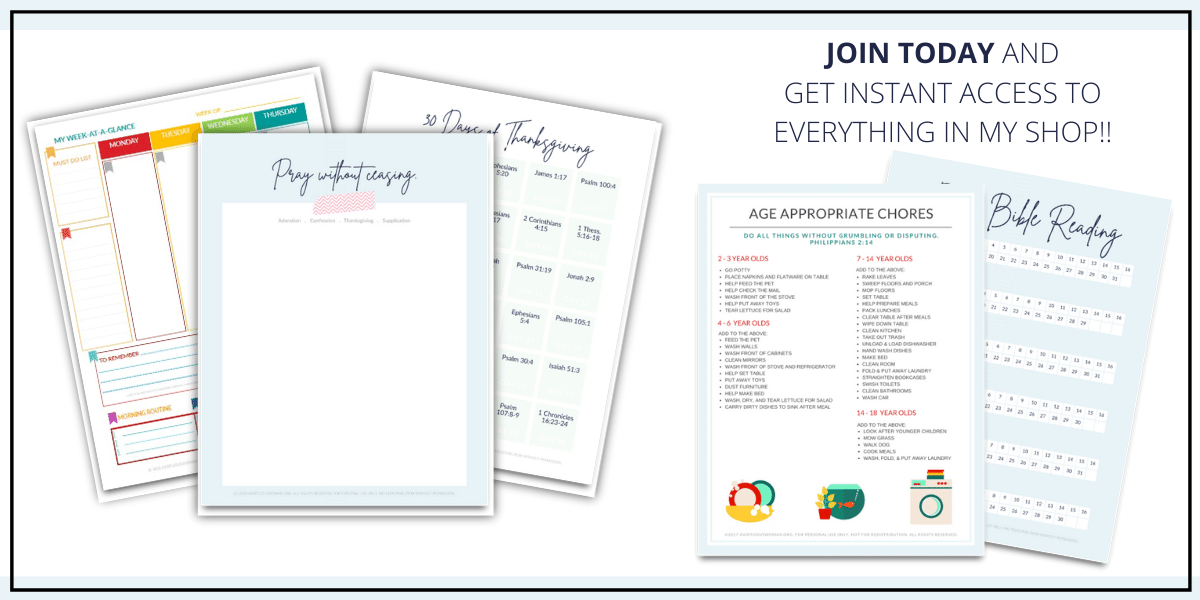 The Purpose 31 Homemaking Library
You'll also find my growing library of homemaking printables here with new printables added each month. My Purpose 31 Printable library is designed to help you grow closer to God, be more efficient, get more done, and have more time to give to yourself and your family.
Inside The Homemaker's Library you'll find hundreds of printable pages to help you find peace in your heart and peace in your home.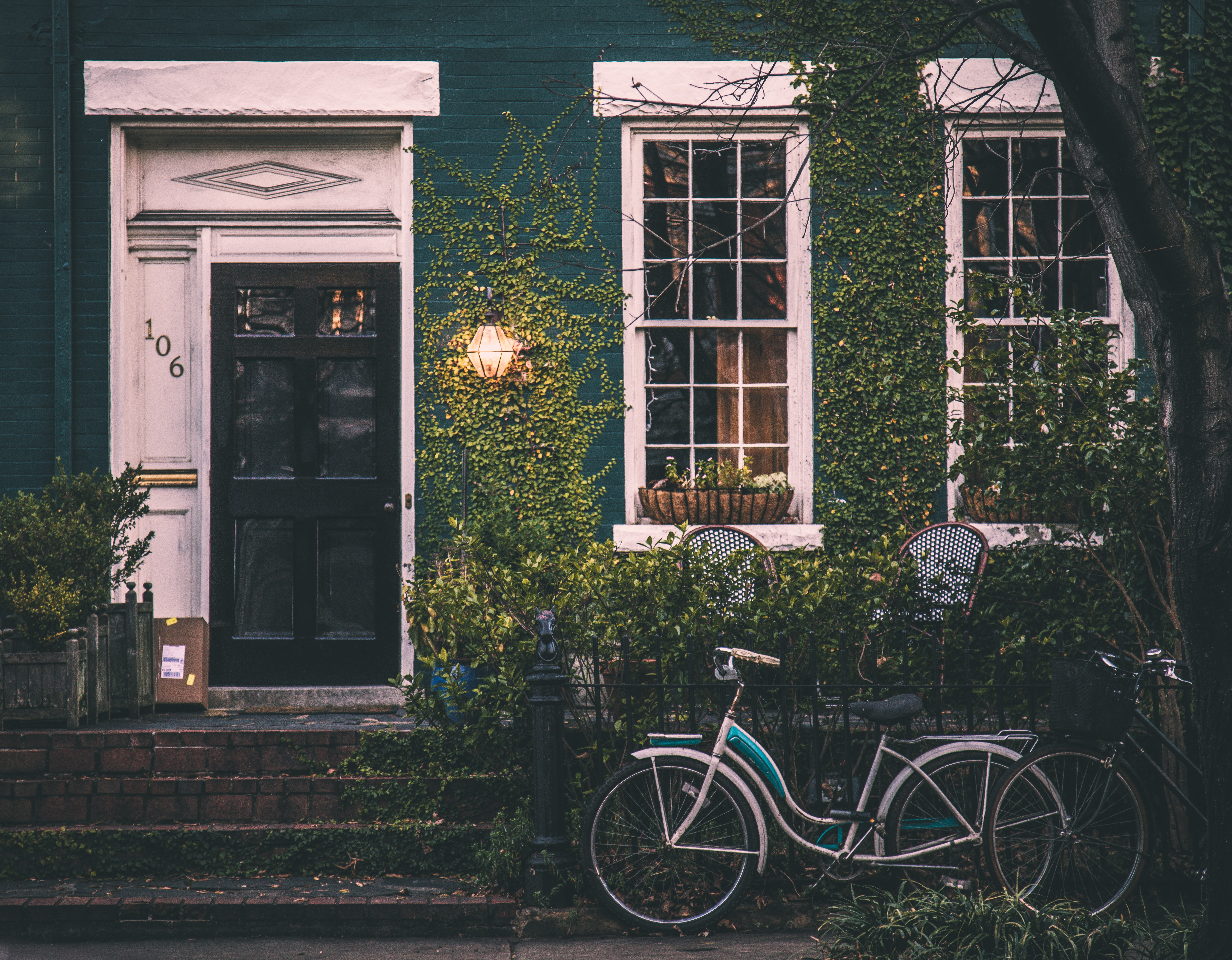 MAKE THIS YOUR BEST YEAR YET.

I had to learn the hard way how to say no with grace ... so I had room in my life to say yes to the best! Intentional Homemaking isn't just about cleaning your house - although a clean house is nice!
Rather, Intentional Homemaking is about creating a life that you love and creating a space that feels like home.
Because home is where real life happens.
home is where the people you love gather to encourage each other and grow together
home is where your friends come to bond over cookies and milk
home is where your children learn what it means to be a honorable human being
home is where you nurse your sick loved ones and care for their hurting hearts
home should be a respite from this harsh world and a haven for the wounded spirit
LET'S MAKE YOUR HOUSE FEEL LIKE A HOME.
With a huge variety of homemaking printables, you'll know what to do each day to keep your home running. With a daily action plan you'll be able to get those chores done quickly and free yourself to spend time doing those things that really matter - like playing with your kids or holding hands with your husband.
LET'S MAKE THIS THE YEAR YOU FINALLY ACHIEVE THOSE GOALS.
to grow your faith
to lose weight and get in shape
to drink more water
to eat a healthier diet
to go to bed every night with a clean kitchen
to play with your children more
to date your husband
LET'S MAKE MEAL TIME A PRIORITY
I've been teaching women how to meal plan for over a decade. Never wonder what's for supper again - 30 minutes before everyone is starving to death! Instead, learn to meal plan like a pro. Spend a few minutes each week filling out your menu planner, shopping list, and checking sales flyers for sales and your done.
With a variety of meal planning printables just waiting to be filled out, you'll have a plan, save time and money, and you'll find time to sit at the table together to eat on a regular basis.
LET'S TRACK YOUR FINANCES AND GET YOUR BUDGET IN ORDER.
Inside the Homemaking Library, you'll find monthly budget printables to help you keep track of where your money goes. Pay down your debt. Track your spending. Grow your savings.
RESOURCES FOR CHRISTIAN WOMEN
The Purpose 31 Homemaking Library of printables is designed for Christian women. You'll find inspiring Bible verses and more inside!
You long to be an amazing wife, mother, and homemaker.
You desire a deeper relationship with Christ.
You want to live an intentional life.
You want to live a life of abundant joy.
I'm so excited to share The Purpose 31 Homemaker's Library with you! It's a planning library for your home and family - all ready created for you!!

Remember, all it takes is one small step of faith to get started on your journey to peace in your heart and peace in your home. Let's do this together.
Are you ready to join me?
Products Included with Purchase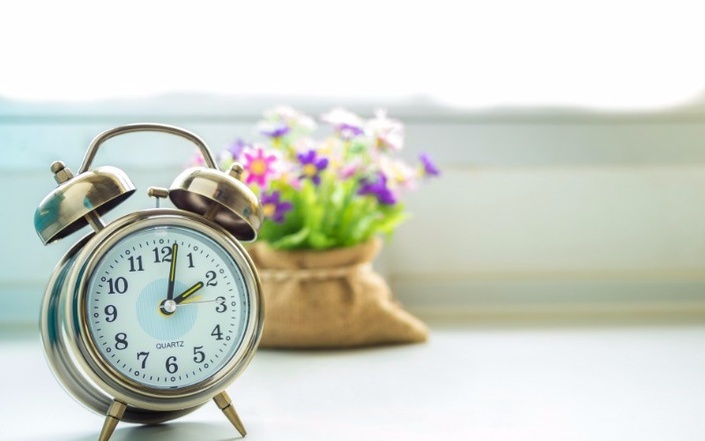 A Time to Clean: 30 Day Challenge
How a Messy Home Reflects the Heart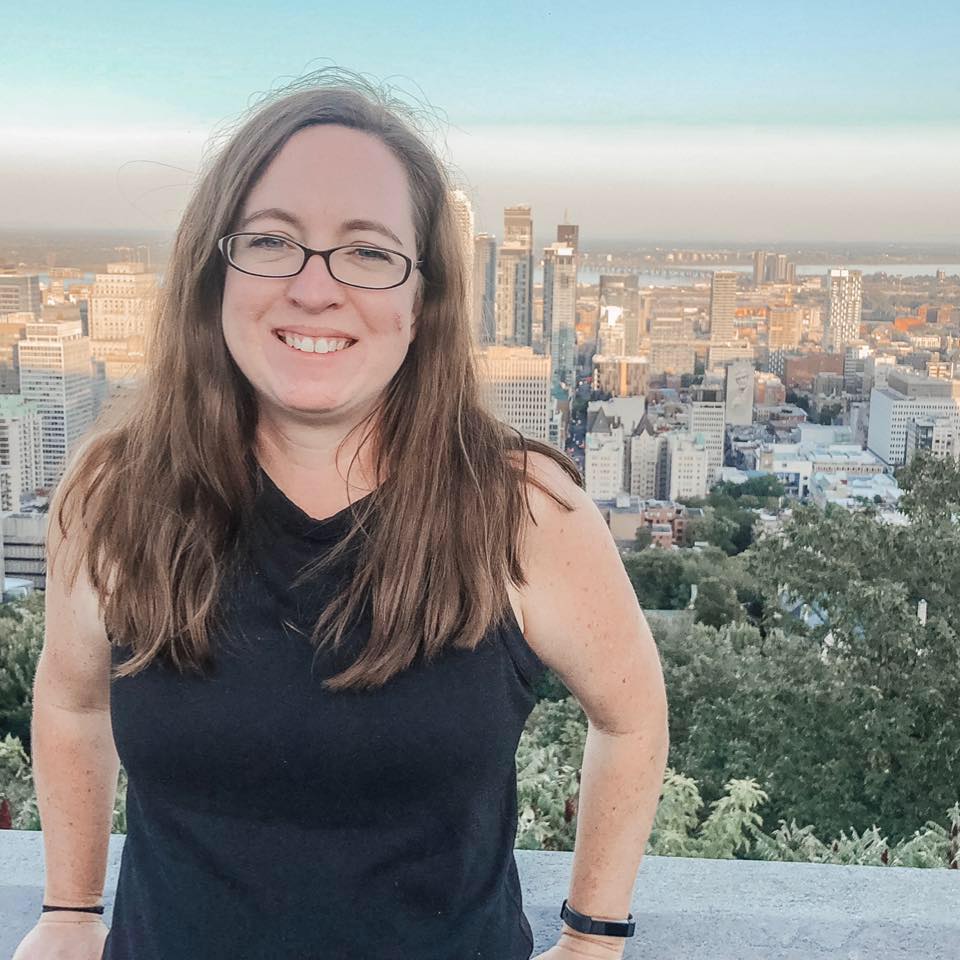 $17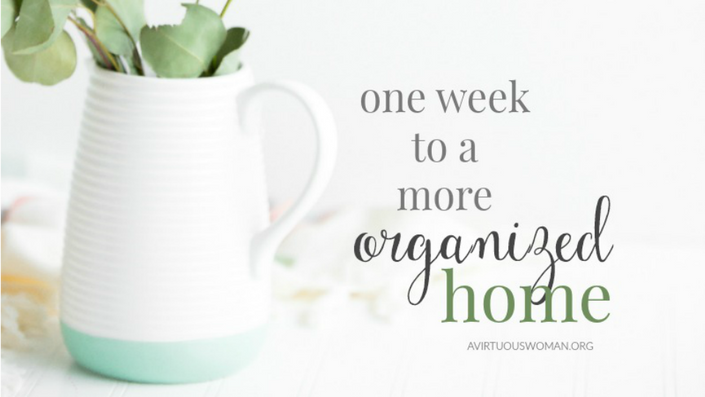 One Week to a More Organized Home
Because home is where real life happens.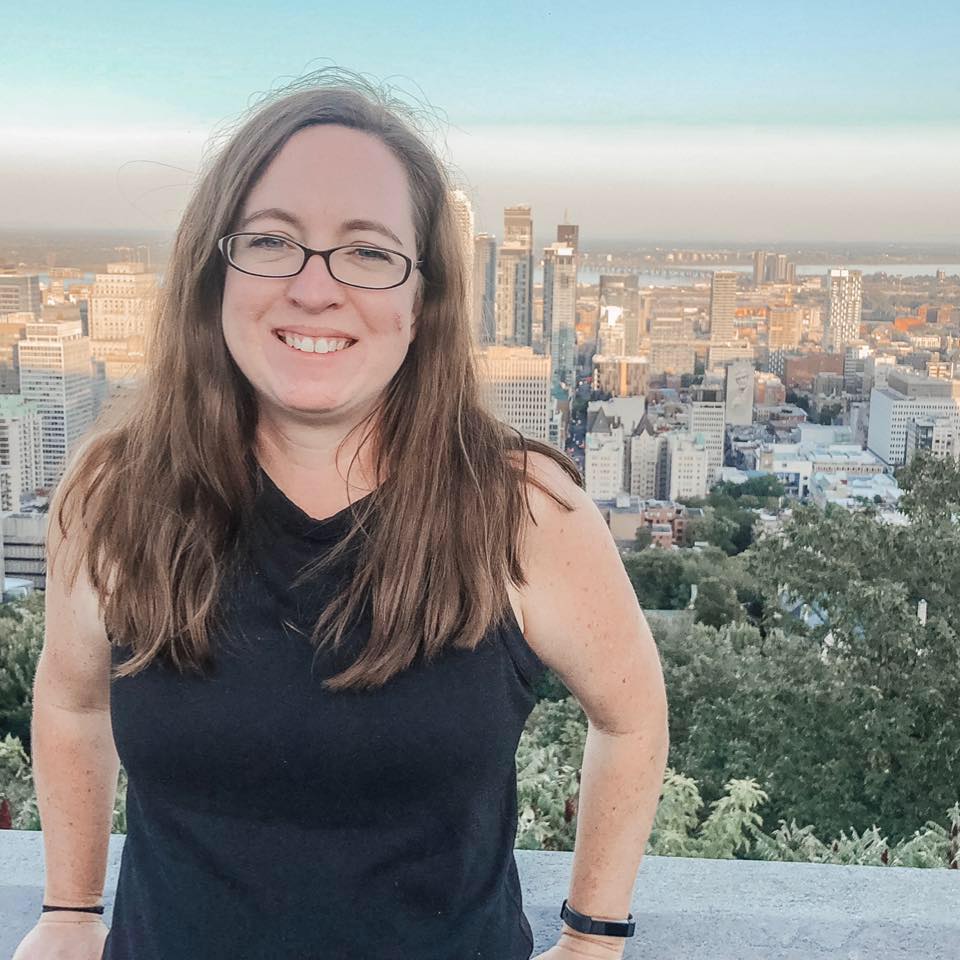 $12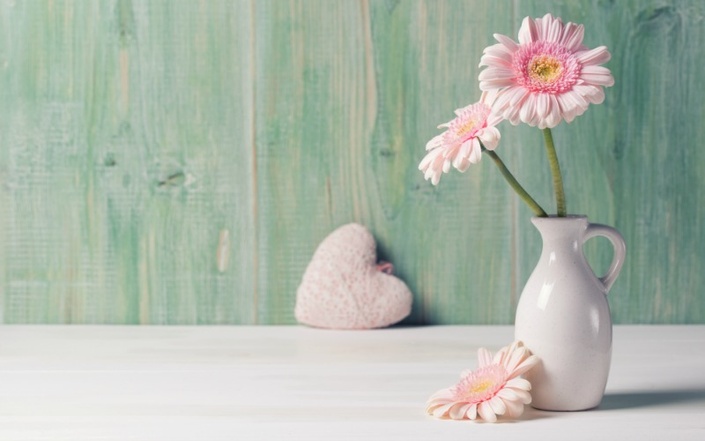 Spring Cleaning for the Heart and Home: 30 Day Challenge
Spring is here! It's time to clean our hearts and home!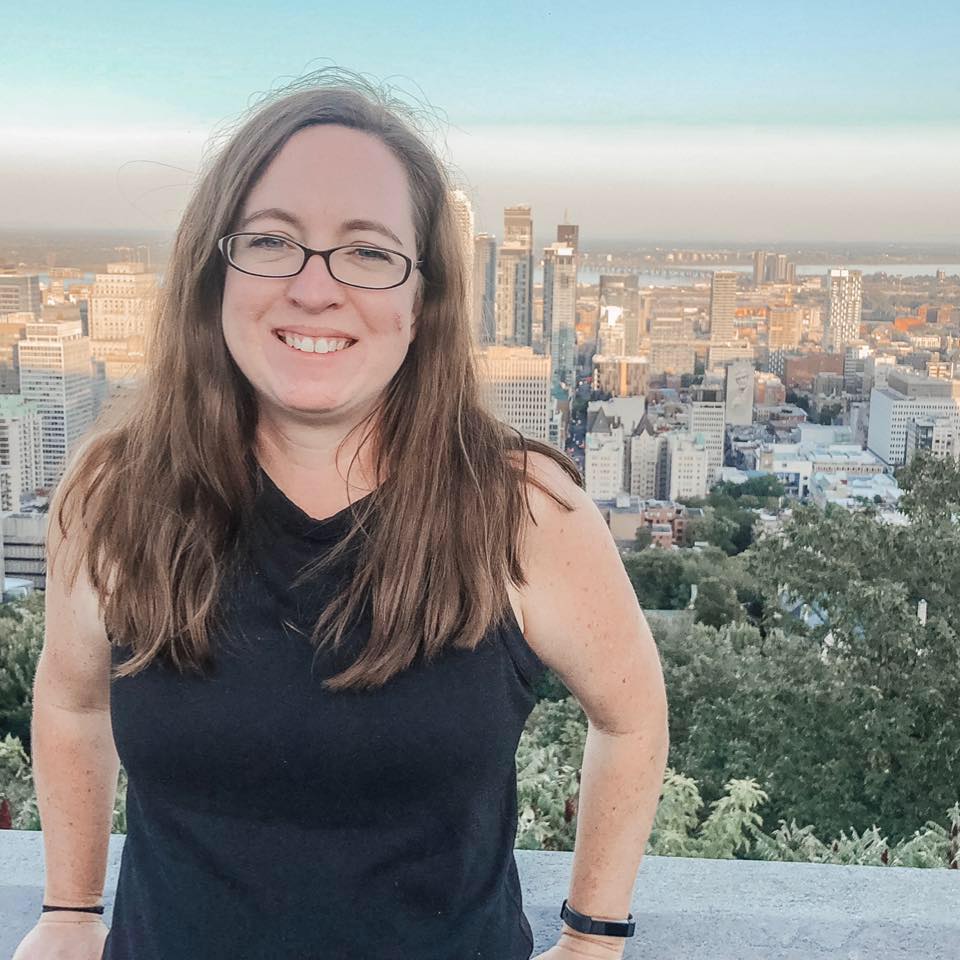 $27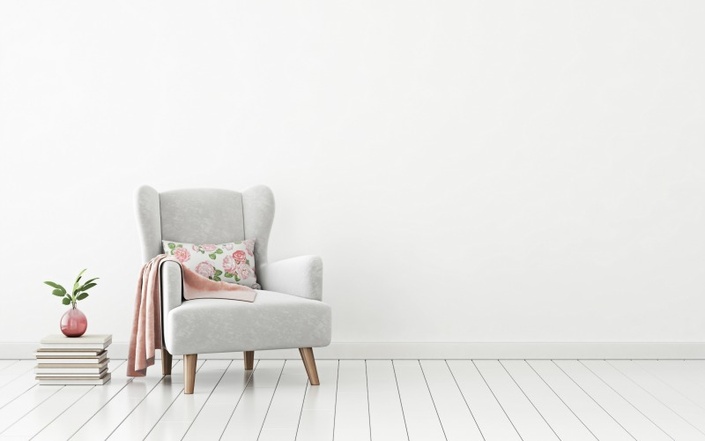 The Disciplined Homemaker Course
Cultivating a Heart of Self Discipline at Home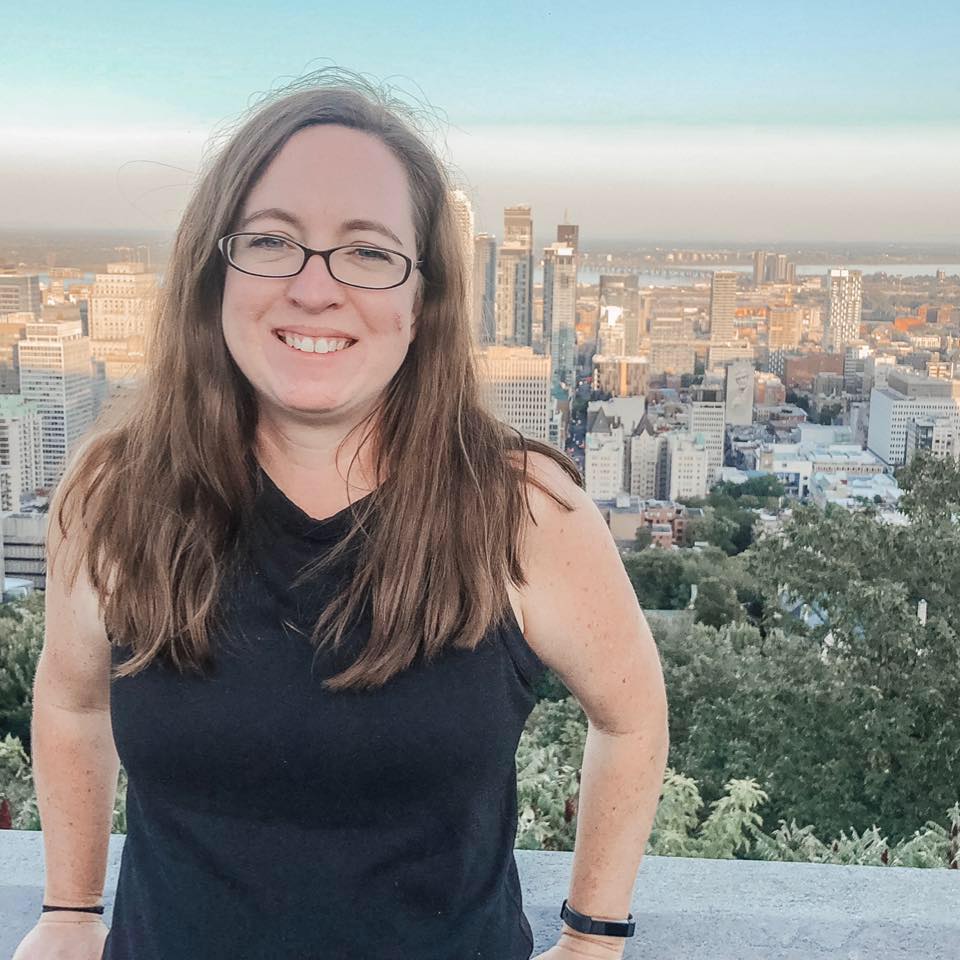 $37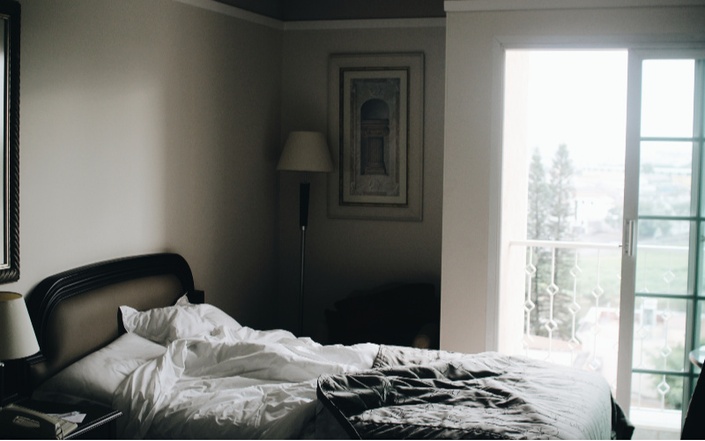 Cultivating a Heart of Self Discipline: Mini Course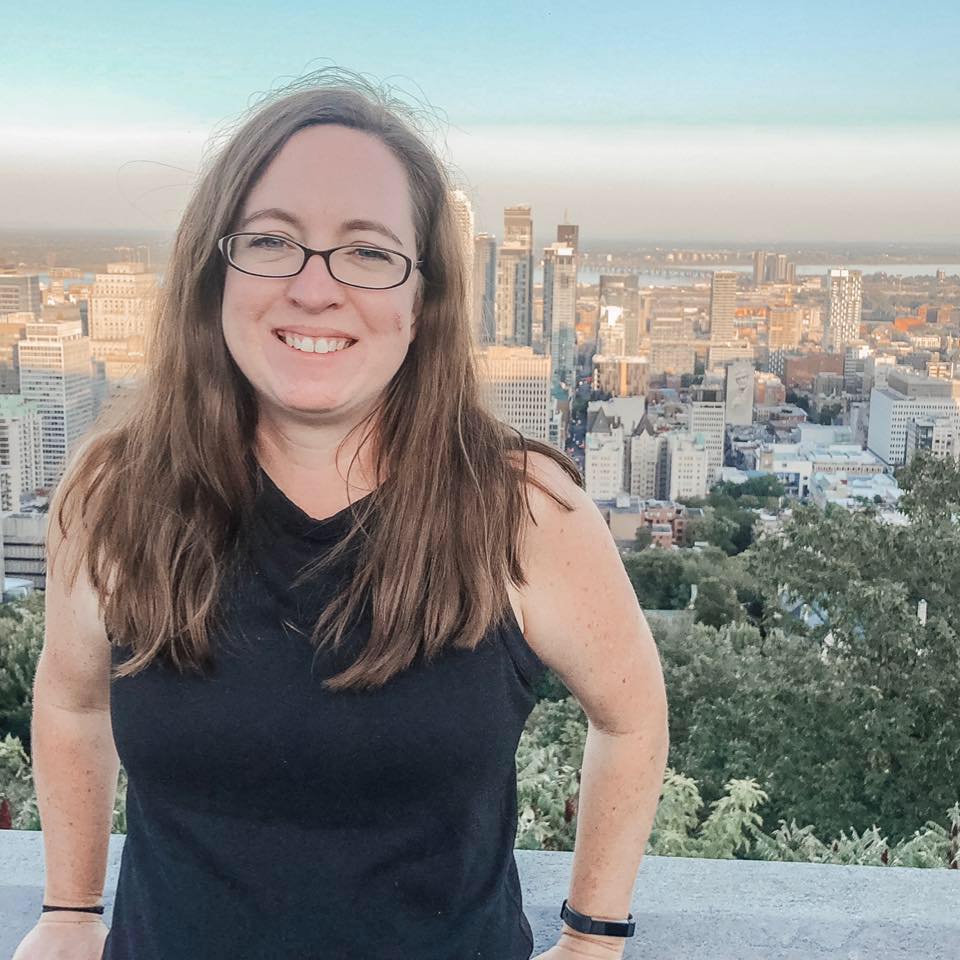 $7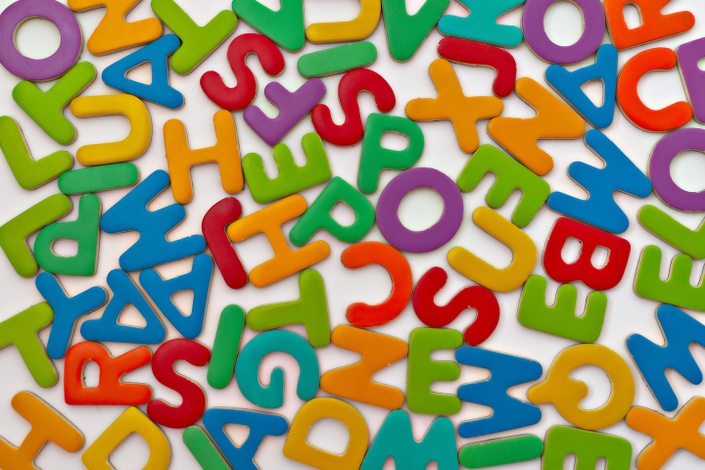 Homeschooling Library
Printables for Homeschooling Families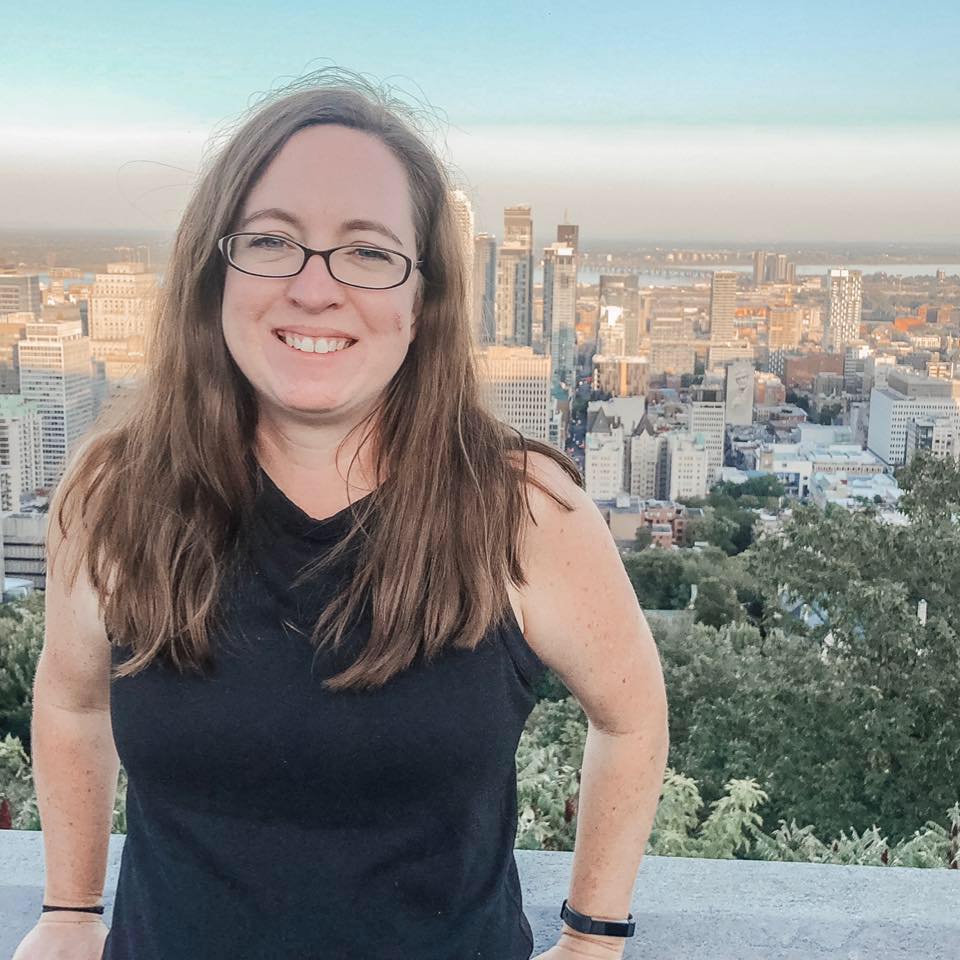 $15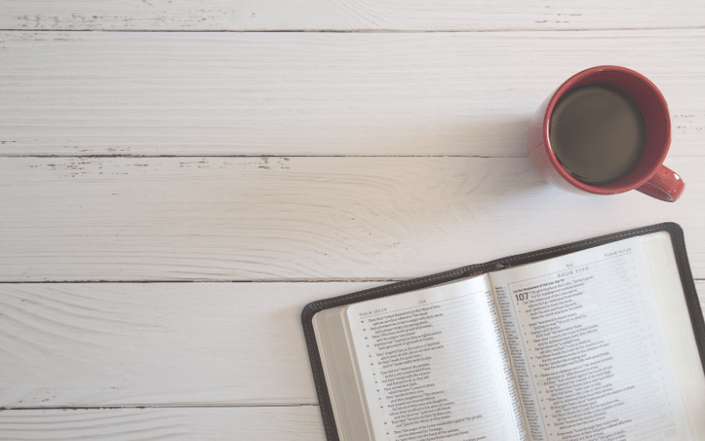 Abundant Living Library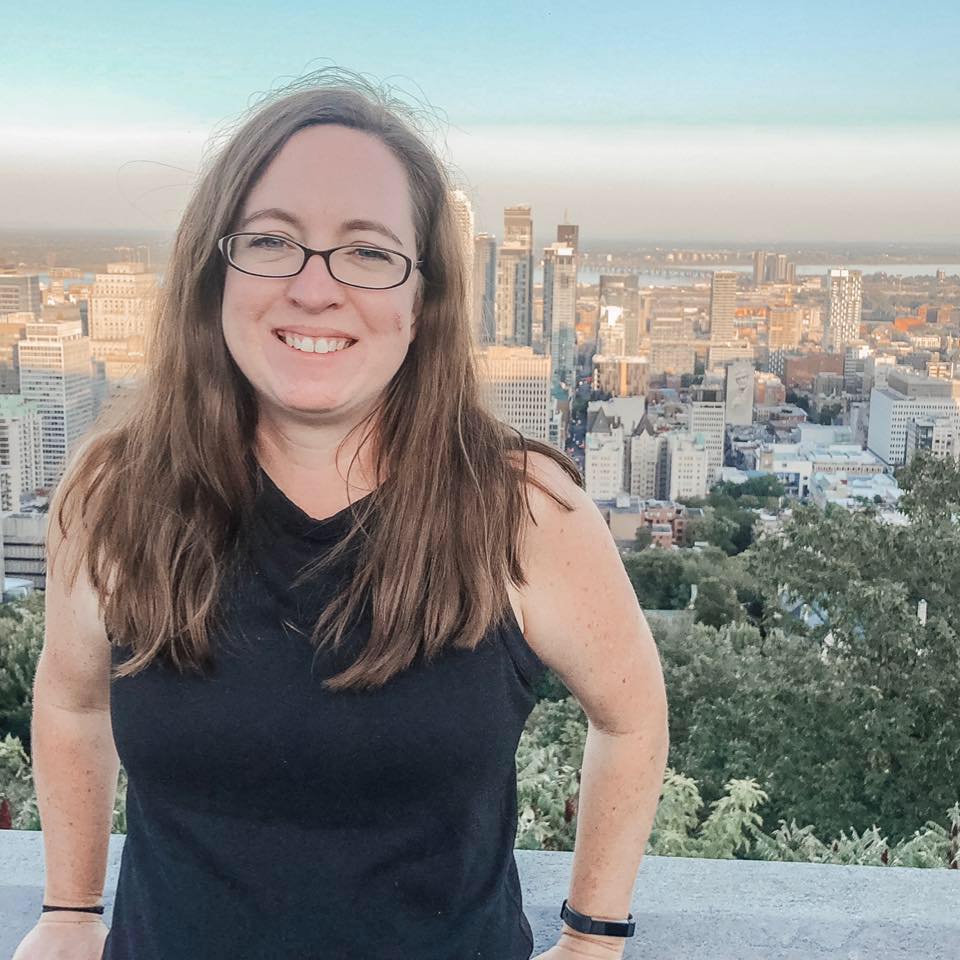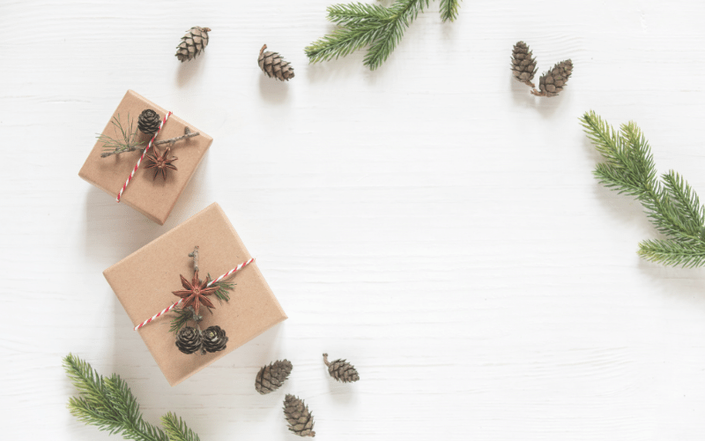 Seasons, Celebrations, and Holidays Library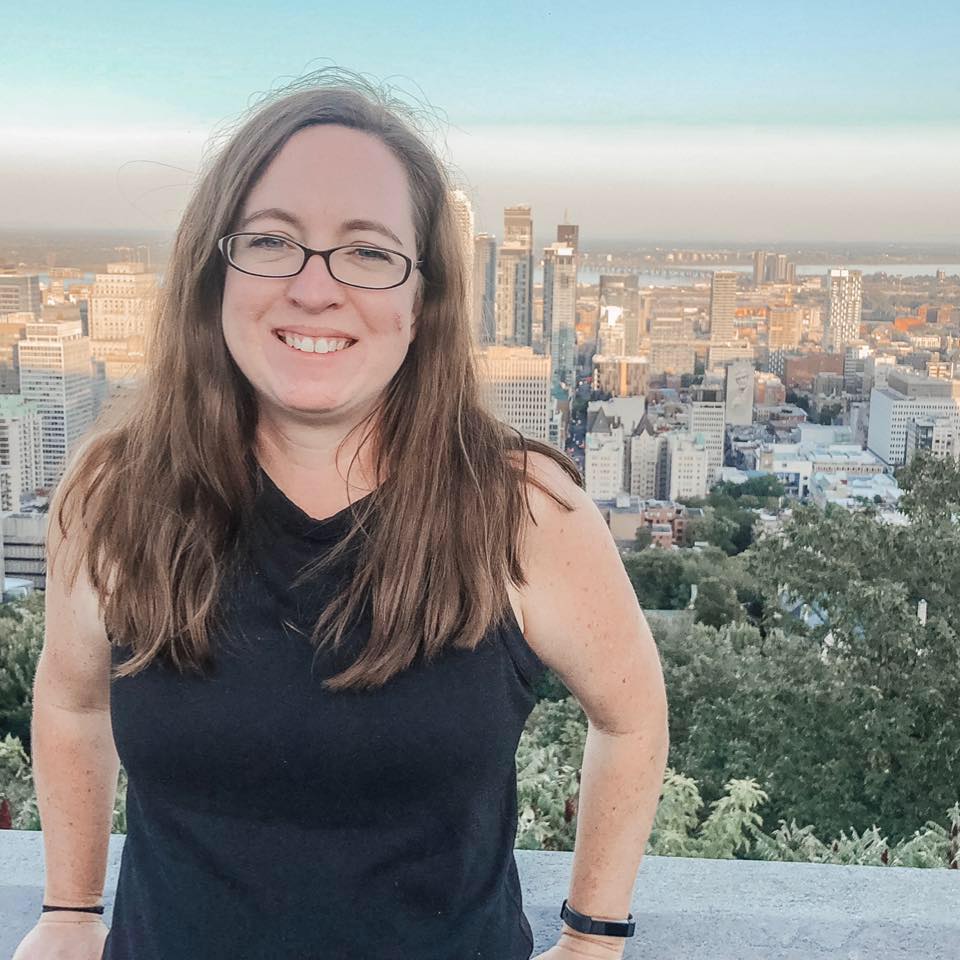 Original Price: $115
Frequently Asked Questions
What is included in my monthly or annual membership?
You'll receive access to all the printable resources, ebooks, and products in my shop and resource library inside this exclusive membership club. You'll also receive access to the homemaking classes listed above in the description.
What if I am unhappy with the membership or need to cancel?
I don't see how you could possibly be unhappy with your membership to The Homemaker's Library. However, if you find you no longer need the amazing resources inside the membership site, you can cancel at any time.